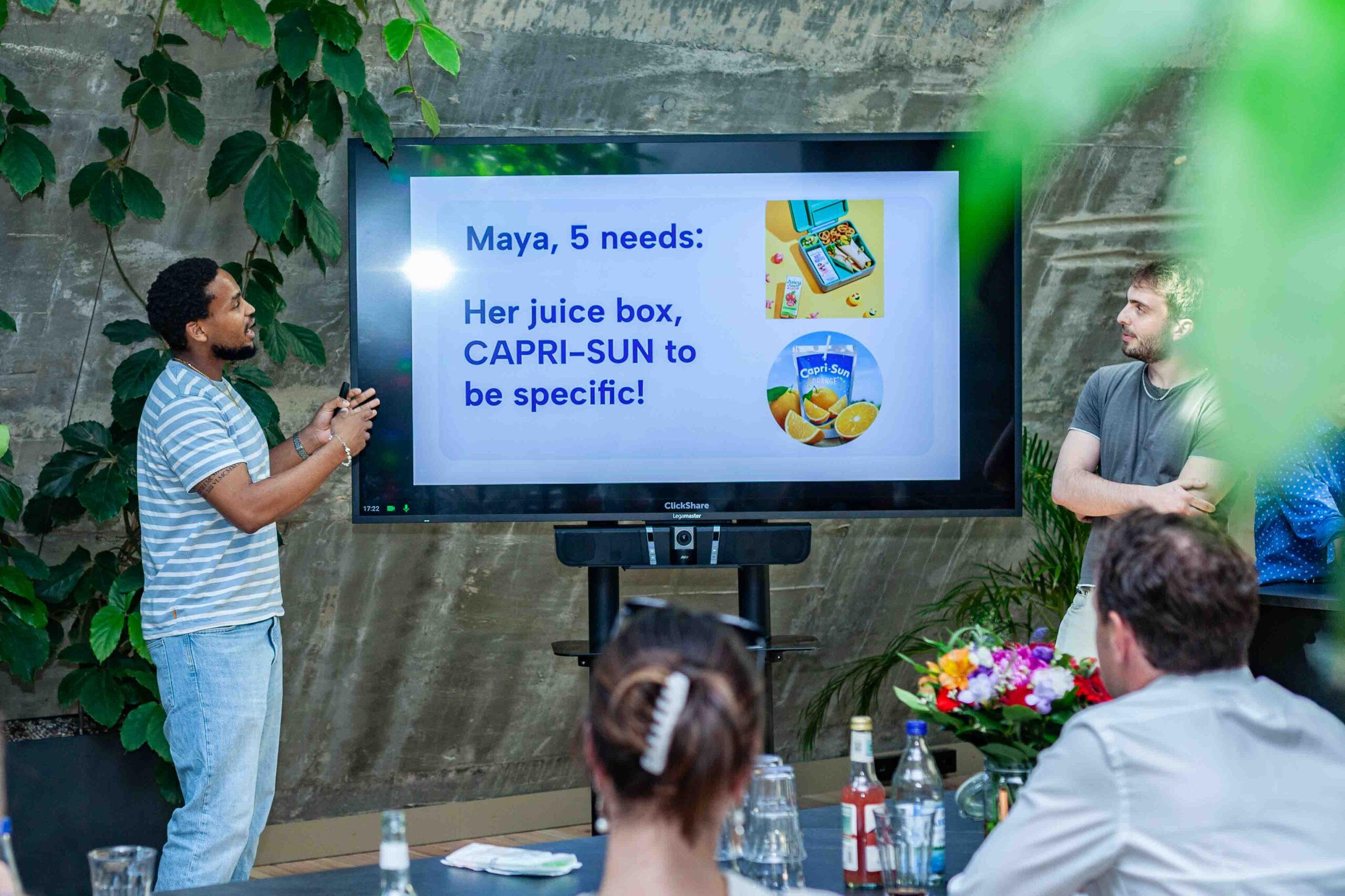 InnoDays #AI 2023 – Recap
1 Challenge, 35  talents, 24 hours time: At the "InnoDays #AI 2023", the focus was on using AI to capture the stock level of people's household goods and predict when they need replenishment.

Berlin, June 8th-June 9th, 2023. "From idea to prototype in 48 hours" – Under this motto, more than 35 creative minds from the TU Berlin and other universities worked together to develop innovative approaches to solutions for AI-powered stock tracking. The hackathon's overall aim was to use data as an enabler of stock tracking. 

Our participants worked on solutions to the following specific challenge:
Team 'kiiptrack' had the best pitch. They designed a revolutionary sensor tech, for efficient pantry stock tracking.

Team 'L'Ekiip' won with the best idea for the challenge. They developed a mobile application collecting data by offering a digital cupboard and a personal butler. 

InnoDays Factbox
– June 8th – Just 9th, 2023
– Innovative minds develop new solutions to AI-powered stock tracking challenge in 24 hours
– All information and innovation challenges at https://www.innodays.org/ai2023