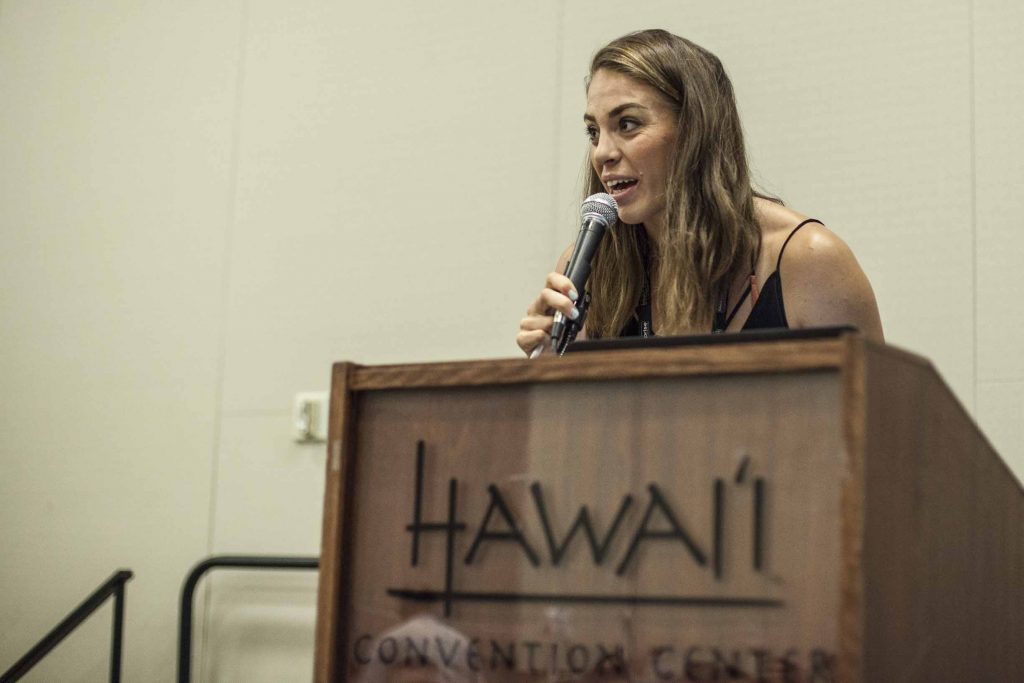 Open Reflections: Ready. Set. Go.
To foster learning through reflection we invite our team members, participants, company partners and mentors to share their experience through Open Reflections. Here's the event recap from our moderator Melissa Jensen.
Day 1 of the Innovation Days on Monday morning and the room is starting to buzz with excitement. The last people join the group, running a few minutes behind, trying to make their last rounds at the superb breakfast buffet from the Global Tourism Summit. It's time.
The theme of the Innovation Days Hawaii 2018 is aligned with the Global Tourism Summit theme, "Charting the Course." The focus for our challenges is to balance the power of tourism's popularity with its impact on residents and communities. Outrigger Hotels and Resorts, ABC Stores and Hawaii Tourism Authority challenged our participants to address three important issues for the sustainability of tourism in Hawaii.
The participants from Hawai'i Pacific University, University of Hawaii at Manoa, Kapiʻolani Community College and Windward Community College have been briefed on the challenges, and they are eager to pitch their ideas. Each participant is allowed no more than two minutes to shair their idea with the company partners and their peers. For the majority of participants, this is no problem, but for others, this alone is a challenge. Once the clock hits two minutes, we start clapping. Your time is up. Harsh? Some would say, but in reality, you must be able to convey your message and sell yourself in a two-minute time frame. Boom.
Immediately after this, the participants are asked to form teams around the most popular ideas with peers who have a different skillset than their own. 11 teams are formed and the clock is ticking.
You have 48 hours to create a prototype solution to your challenge. May the odds be ever in your favor and happy Hunger Games! Well, not quite… But we do hope you bring the same desire to excel and think outside the box to come up with innovative solutions.
Ready. Set. Go.
The participants receive mentoring from high-profile companies and community experts. In fact, our mentors play a crucial part in making Innovation Days successful and without them Innovation Days wouldn't be possible. One of the mentors, Kate Porjakova, Sultan Ventures, states "What you want to see is challenges from different perspectives so you can actually tackle it in a more efficient effective way that will create solutions that are not just beneficial to one group but that are appealing and beneficial to almost everybody". Expert feedback is valuable to improve the solutions under development at each iteration. "The project has gone through many, many, many steps" says Kyle, a participant from Hawai'i Pacific University "We eventually got to a point where we can work off of something and we can build on it. … I like that we have all the mentors to give us insight into some unforeseen aspects of our ideas".
The beauty of this particular event was that the Innovation Days participants were able to mingle with other summit participants during receptions and networking hours, which presented a unique opportunity to both showcase and get feedback on their projects. Meanwhile, they could experience the Summit at its fullest, including joining the outstanding Aloha Reception, which provided delicacies from 20 different local restaurants.
Before you know it, Wednesday morning comes around and it is time to showcase the prototypes. Around 7 am that morning, participants start showing up, most of them with big venti coffees. They don't look like they slept much that night. We love that. Two days to pull off something like this is just not a lot of time, and after all, it is a competition. Having the opportunity to get support from company partners to make your idea happen is a big deal.
The company partners and mentors have a difficult task ahead of them: Choosing one winner for their respective challenge. "I was so impressed with the thoroughness and the intelligence and the work that they put into the projects" – says Neil Ishida from ABC Stores.
Nearly two hours go by where the participants do their very best to showcase their prototypes and convince the judges that their idea is the best, the most innovative, and the most promising to bring success. Finally, the three winning teams are announced on stage amidst the general excitement. Yet, opportunities for following up on their projects are open for everybody. As Nicole Brodie, Outrigger O-Zone, remarked "We've heard really great ideas and we want to implement all of them".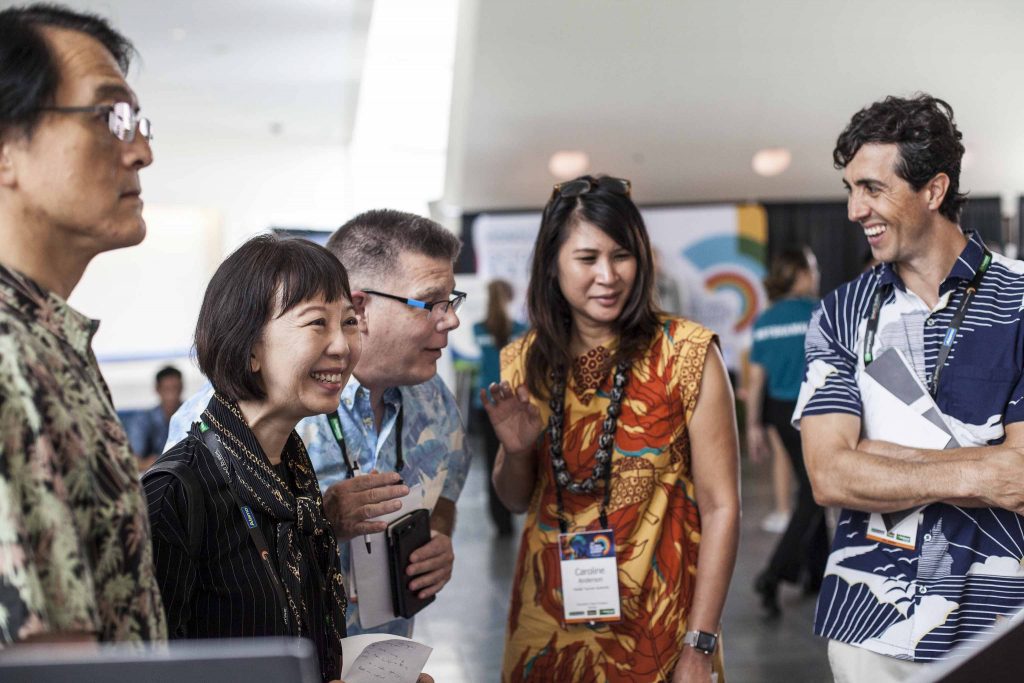 Thank you to our company partners, to our education partners, and to our community partners. Hope to see you next year at the Innovation Days Hawaii 2019.