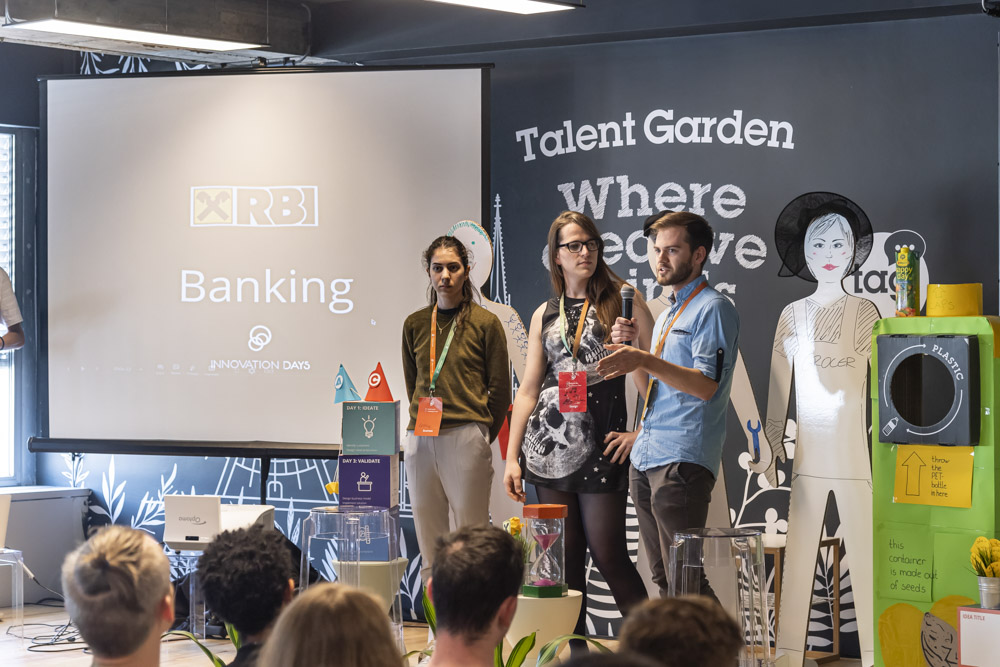 Social Innovation Prize of the Innovation Days Innsbruck
Social Innovation can help to solve pressing societal and environmental challenges and many ideas have the potential to be transformed to sustainable and impactful business ideas. Many young people nowadays prefer to strive for meaningful work opportunities and want to make a difference with purpose.
For this year's Innovation Days Innsbruck event, teams have the chance to win the first Social Innovation Prize, awarding the most impactful idea for society or the environment. Ideas developed for the five challenges presented by this years companies, can now integrate a further perspective, which is Social Impact.
Besides the Innovation Days judging criteria (Innovativeness, Feasibility, Challenge Fit, Presentation & Continuation), the Social Innovation Prize will focus on the high impact-potential of the idea. The awarded team wins not only the prize itself but also receives a ticket-voucher to the summer program GetActive and a personal feedback-session with Charly Kleissner, Impact-Investor and Silicon Valley Expert.
The prize is being presented and held by SETup – supporting Social Entrepreneurship Tyrol.