The story of LiMix
We're excited to see an idea created for the Rauch challenge during the Innovation Days Rheintal 2018 being further developed. Here's a guest post by team member Linus Albrecht.

We are Linus Albrecht and Michael Bertel. We attend the HTL Dornbirn in the field of business informatics. At the Innovation Days 2018 in Dornbirn we developed an idea for an automatic machine that can prepare all kinds of mixed drinks fully automatically. Our aim was to tackle the Rauch challenge to reimagine the fruit juice experience of the future.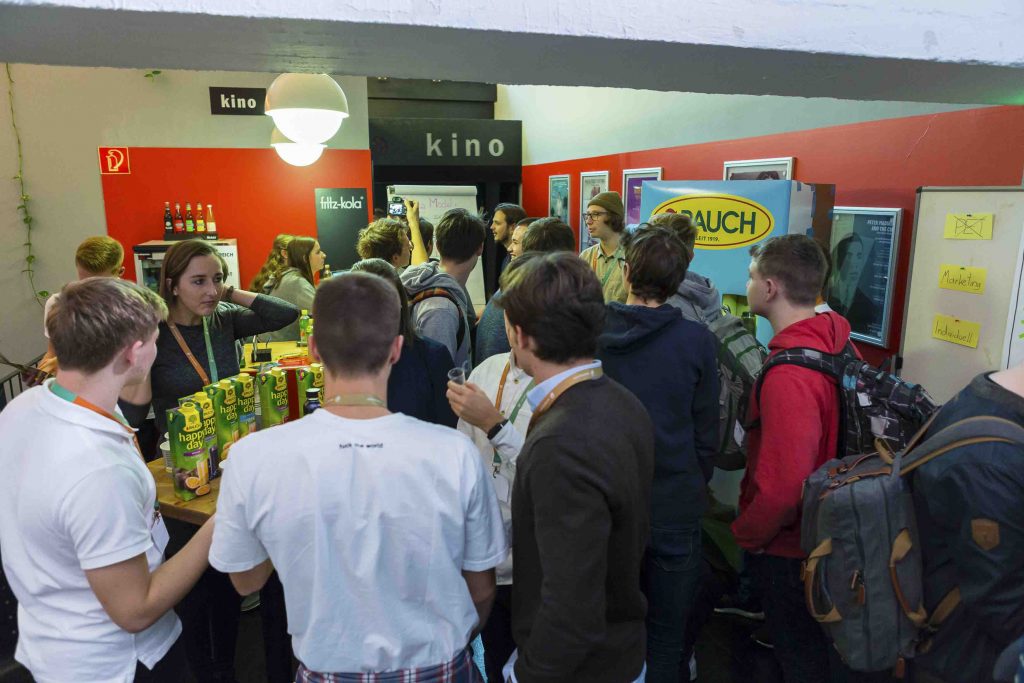 The first considerations already indicated great technical challenges. We set out to work with all the motivation we got from the Innovation Days.
The planning and construction of the first prototype required a lot of time and effort, but it was ready on time for the Smart-City Dornbirn competition. At the last minute we gave ourselves the sonorous name LiMix.

A short time later we applied for the business plan competition of the Startup Challenge Austria. To our surprise we ended up among the top 15 business plans and were invited to pitch in Deutschlandsberg in Styria. This experience was extremely valuable for us and we were able to network a lot there.
LiMix opened up many opportunities for us to take part in exciting events such as Smart-City Dornbirn, Youth Entrepreneurs Conference, Pioneers Festival and Interactive West. We are looking forward to the Innovators Juice Day at Rauch Fruchtsäfte this fall, which is part of Rauch's #startup1919 anniversary.
In terms of product development, with all the topics ranging from technology to business administration, we were able to learn new things every day with LiMix, and this should remain so in the future.
For more information about LiMix visit us at limix.at and on Instagram @limixdrinks.
#startup1919
Let's mix up the beverage market together!