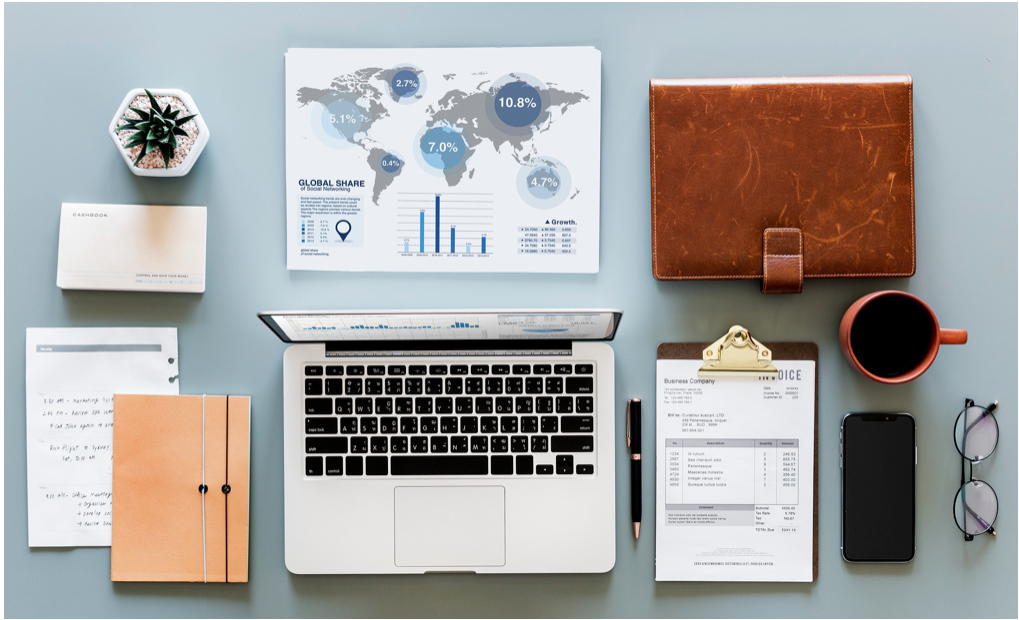 The Top 15 Fintech Innovations You Don't Want to Miss Out This Year
Guest post from Taylor Ryan from Klint Marketing and ArchitectureQuote.
Financial Technology (Fintech) refers to the technological developments taking place within the finance industry, particularly those that concern themselves with improving the delivery of financial services. Online banking and investing services are part of fintech.
There are a number of areas where fintech has been utilized. These include insurance, risk management and even trading. They can either be provided by private service providers or by the government sector. What both require is a licensed insurer or bank.
Over the last couple of years, the world has experienced a dramatic increase in fintech investment, which roughly sums up to around $46.7 billion in 2015.
Particularly in Europe, the financial industry saw an investment of $1.5 billion followed by a substantial increase in financial activity and growth. In Singapore, the Monetary Authority of Singapore predicted a future investment of $225 million in fintech by 2020.
The investments and technological advancements have created an entire industry out of fintech which continues to develop. There is a noticeable increase in fintech startups all around the world. Two of the areas that have experienced this are Southeast Asia and Ireland among others.
Southeast Asia
The fintech industry has seen a significant increase in revenue and activity within Southeast Asia, particularly in places like Singapore, Malaysia, Indonesia, Thailand, Vietnam and the Philippines. This is largely due to the fact that tech innovations overall are developing in these countries.
Access to the internet, better electronic devices and a stronger economy are some of the reasons for this drastic change. The following is a breakdown of the investments made in 2017 in these regions:
– Indonesia have a total of 262 fintech startups with an investment of $26 million.
– Malaysia have 196 fintech startups, garnering an investment of $75 million.
– Thailand received an investment of $12 million and currently have 128 fintech startups.
– The Philippines have 115 startups and received an investment of $78 million.
– Vietnam have a total of 77 fintech startups with an investment of $3 million.
– With the highest number of startups, Singapore have 490 with the greatest percentage of increase in investment that totals up to $141 million.
Here are some of the region's top fintech startups:
1. Quoine, Singapore – US$123 million
With offices situated in Japan and Vietnam, this Singapore-based startup works on cryptocurrency trading (a method of protecting currency by encrypting it with ciphers). Quoine is responsible for two exchange centers, Quoinex and Qryptos, that raised $18 million in venture capital and $105 million via ICO or initial coin offering.
2. M-Daq, Singapore – US$98.7 million
Successfully raising a total of $98.7 million in funding, M-Daq specializes in providing OTT forex applications to various companies, both small and medium-sized enterprises. These applications are for e-commerce platforms or payment platforms as well as security exchanges. It was previously known as Summit Investment.
3. TenX, Singapore – US$80 million
TenX is another cryptocurrency service provider which covers everything from the wallet to the bank account. The enterprise aims to make cryptocurrency usable in everyday life and has successfully been able to raise $80 million in 2017.
4. Pundi X, Indonesia – US$35 million
An Indonesian cryptocurrency company, Pundi X is currently in the process of creating a payment platform that will contain everything from retail intelligence, inventory and order management to programs and transactions via mobiles and wallets. Within just two hours, the startup reached its cap by securing $35 million.
5. M_Service, Vietnam – US$33.75 million
This startup specifically caters to low-income families by providing them with various financial services through MoMo, an online finance service that includes e-wallets and payment application. It was able to garner around $34 million in funds.
Funding Societies has created an online market for small to medium-sized enterprises to find loans that are offered by various institutions and individuals working in retail. It is based in Singapore and known as a peer-to-peer lending company. It was able to secure $32.6 million.
7. Smartkarma, Singapore – US$18.2 million
Smartkarma is another digital marketplace but specifically for research in the investment sector. The enterprise has aimed to transform how individuals have formed and exchanged investment insights. It raised a total of $18.2 million.
8. InstaRem, Singapore – US$18 million
This startup offers money transferring services across borders at lower exchange rates to both small and medium-sized enterprises as well as individuals. InstaRem's consumer base mostly resides in Asia, and because of its feasibility, it has been able to raise $18 million in 2 funding rounds up until now.
Ireland
After Brexit, Ireland has risen to the occasion and shown high activity within its financial sector. Brexit afforded Ireland financially favorable circumstances and incentives to invest along with bank convergence to nurture its financial power.
Dublin has been dubbed as one of the best fintech hubs in all of Europe. It offers potential as made obvious by the many startups and fund managers. Although there are around 150 fintech companies in Ireland currently, there are some that are doing exceptionally well.
9. Flender – €51 million
This is another peer-to-peer money exchange program, but in this startup, you borrow money from your social communities. Various businesses can also raise funds for their economic endeavors via their customers.
What Flender so cleverly does is use pre-existing business relationships to convince people to invest, thus increasing trust and lowering default rates. Its headquarters are in Dublin, and it was able to garner a staggering €51 million.
This startup allows cross-border money exchange and payments as well as global remittances. For its success, the startup has been given awards and for its efficiency, it has dealt with transactions as large as €10 billion for its clients.
In the fund-garnering process, TransferMate Global Payments was able to secure €30 million in November 2017.
11. Plynk – €25 million
Plynk works similar to a money sender like Western Union. It comes with an app of its own that allows a person to instantly send money for no cost whatsoever. The account works with a MasterCard, which can be used to instantly withdraw cash.
Started in 2017, Plynk is one of the best-funded startups in Ireland, with a total raised amount of €25 million in a Series A fundraising round.
Eagle Alpha is a startup involved in acquiring alpha from alternative data, which it can do because it offers managers a full-service solution. Its research tools and data collection methods have been the envy of some of the major investment banks and managers around the world who use Eagle Alpha to gather non-traditional insights from the internet.
The clientele base may include offices belonging to families, online brokers, central banks and corporates. Eagle Alpha started in the September of 2012 and has since been able to garner US$5.6 million in funds.
This startup is a financial intelligence tech enterprise which works alongside various financial institutions all over the world as well as regulators. It provides analytical services for enforcement data as well as regulatory data, which significantly enhances the planning and execution of the stakeholders as it provides them with intelligence supported by evidence. Corlytics has been able to raise €4 million.
14. Moqom – US$3 million
Moqom deals with issues related to customer identity within the financial system. Its ConfIDent makes customer identity verification possible through many channels, such as through a phone call, a text message, an app and even face-to-face. Moqom has been able to raise US$3 million in funding so far.
This startup caters to conducting audits of various inventories across websites. It also collects data from auditors on inventories for research purposes from one specific site.
A dashboard management feature allows managers to verify all information which helps them take the necessary steps once they come across missing or sold assets and begin the cash-collection process. These audits can be conducted for a lower cost with better data at a higher frequency than the traditional way of performing field audits. This startup has been able to raise €550,000 in funds.
Conclusion
When looking at the growth and development of fintech, these technologies have had a significant impact on human life and our relationship with money. The digitalization of all processes that once took days are now performed at the click of a finger.
Given the current trends indicated in this article and otherwise on the web, the growth in the fintech industry is only going to continue from here on out. This means that investments will increase and so will the number of startups offering services that were once barely the stuff of imagination.

Taylor grew up in Washington DC, but he has been living in Denmark, Copenhagen. He's a mentor, startup junkie, technical marketer, Presenter, expat and growth hacker. In the startup scene for 11+ years, he co-founded 5 startups, published a few marketing ebooks and consulted independently for 4+ years.