How might we harness the power of generative AI to revolutionize Tridonic's lighting solutions and internal processes, creating a brighter, more efficient, and sustainable future?
About Tridonic
Tridonic
is a world-leading supplier of lighting technology, supporting its customers with intelligent hardware and software and offering the highest level of quality, reliability, and energy savings. As a global driver of innovation in lighting-based network technology, Tridonic develops scalable, future-oriented solutions that enable new business models for lighting manufacturers, building managers, systems integrators, planners, and many other types of customers.
We aim to develop innovative technological solutions that convert lighting systems into intelligent networks and thereby enable associated services. Its profound technical industry expertise makes Tridonic an ideal partner for established brands and newcomers to the market.
Tridonic is the technology company of the Zumtobel Group and is headquartered in Dornbirn, Austria. In the 2020/21 tax year, Tridonic generated sales of €367 million. 1,687 highly skilled employees, 2586 patents, and a worldwide sales presence in over 75 countries reflect the company's commitment to developing and deploying new, smart, and connected lighting systems.
Responsible conduct is the shared mission of the

Zumtobel Group

and Tridonic. As a global player in the lighting market, we see it as our duty to integrate social, economic, and ecological considerations into all areas of our business activities and internal operations.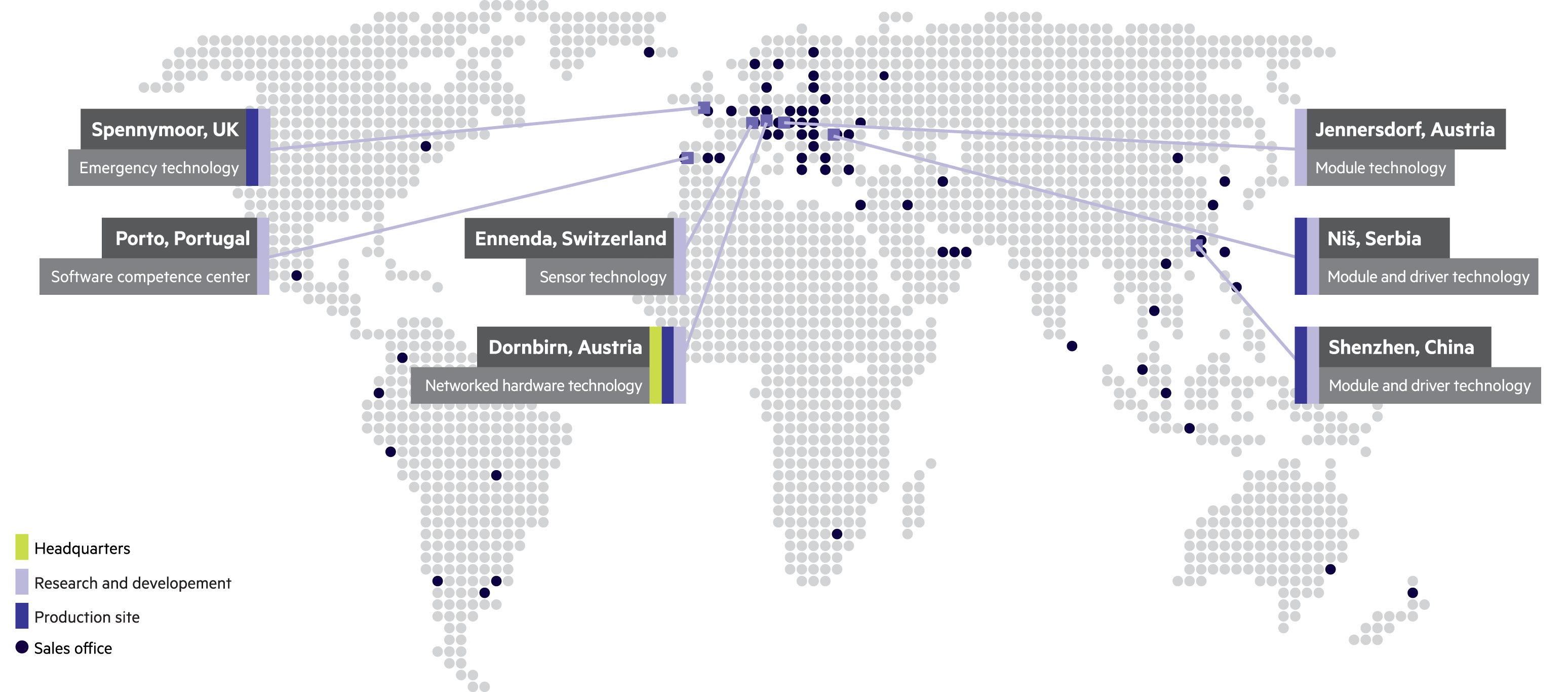 The promise of AI

While illuminating the world, the lighting industry stands on the brink of its own enlightening transformation. As global urbanization accelerates and the call for sustainable solutions intensifies, the demand for innovative lighting solutions is paramount. But beyond the glow of our products, there's an internal revolution waiting to be sparked: the way we operate, innovate and serve.
Generative AI offers a dual promise. Externally, it can redefine how we perceive and utilize light in our ever-evolving urban landscapes. Internally, it holds the key to optimizing our processes, from product development to customer service, making us agile, efficient, and more responsive to market needs.
The urgency is twofold. By 2030, with 60% of the global population in urban areas, the world will look to us for adaptive lighting solutions that will minimize the carbon footprint of lighting while keeping human well-being in focus. Simultaneously, to stay at the forefront of the industry, we must look inward, leveraging AI to streamline our operations, foster innovation, and enhance customer experiences.
This challenge resonates with the UN's Sustainable Development Goals, especially Goal 7 (Affordable and Clean Energy) and Goal 11 (Sustainable Cities and Communities). By innovating our products and processes, we can reduce energy consumption, elevate urban living, and set new industry benchmarks.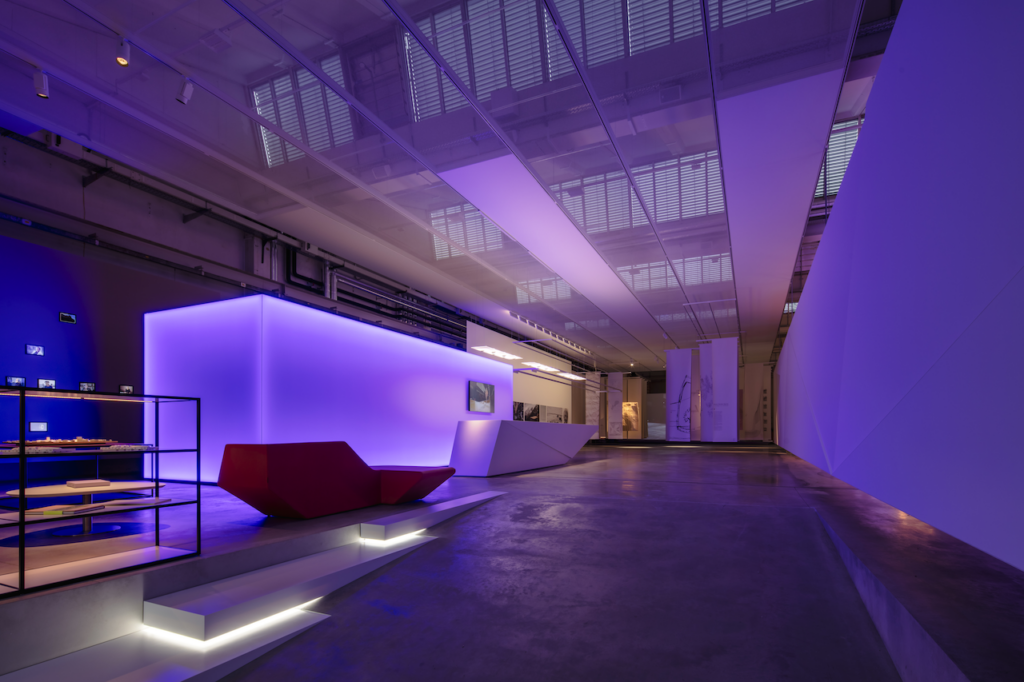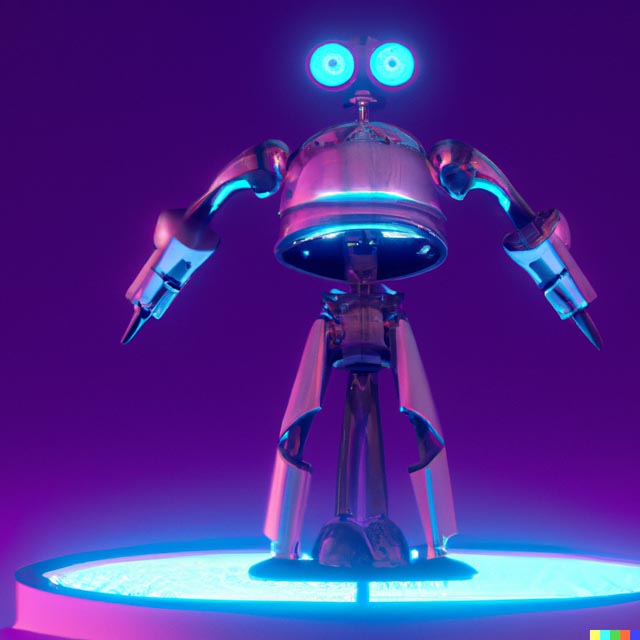 Our challenge

Join us in this dual journey of external illumination and internal transformation. Let's harness the power of generative AI to craft visionary lighting solutions and redefine the way we shine as a company. Together, we can shape a brighter, more innovative, and more sustainable future.
How might we harness the power of generative AI to revolutionize Tridonic's lighting solutions and internal processes, creating a brighter, more efficient, and sustainable future?
Illuminate tomorrow with Tridonic today
We're not just seeking solutions; we're seeking visionaries. As you embark on this challenge, consider:
– Innovation: Are you proposing a groundbreaking product, a transformative service, or a novel business model?
– Integration: How does your solution seamlessly blend with Tridonic's ethos and our commitment to sustainability and innovation?
– Impact: Can your idea light up not just spaces but also lives, communities, and our internal processes?
Sub-questions to guide you:
– How can generative AI redefine the way we interact with our customers?
– What internal processes at Tridonic can benefit the most from AI-driven optimization?
– How can your solution contribute to a more sustainable and energy-efficient world?
While we're excited about the vast potential of AI, remember to ground your solutions in feasibility and alignment with Tridonic's core values. We're not just looking for futuristic concepts but for actionable ideas that can be implemented and make a tangible difference.
Your vision could be the beacon that guides Tridonic into a brighter, more innovative, and more sustainable future. So, are you ready to shine?
Collaboration incentive
Every team member of the winning team can light up their day and choose two Thorn ECO luminaires. Additionally, there are summer job and internship opportunities available within Tridonic.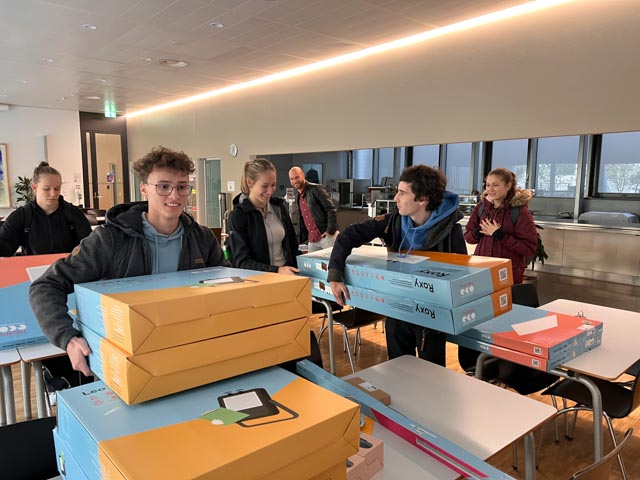 The winners of the Sustainable batteries challenge by Tridonic in 2022 claiming their prizes.