How might we harness the power of tourism and data to facilitate meaningful interactions for a more inclusive society?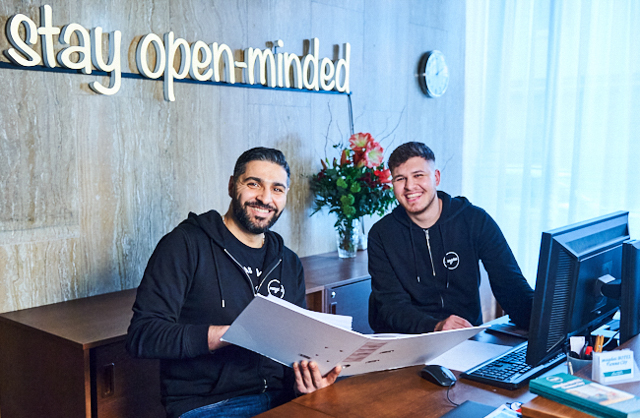 Tourism & Inclusivity
Tourism can be a powerful tool for fostering more inclusive societies. Inclusivity in tourism refers to creating an open and welcoming environment to diverse individuals, irrespective of their backgrounds, abilities, genders, sexual orientations, or cultural identities. It involves making sure that everyone will have equal opportunities to participate in and benefit from tourism experiences. Moreover, it encourages travel providers to diversify their workforce to support meaningful interactions with travelers. Having an inclusive approach to tourism increases social justice and it benefits destinations, businesses, and travellers by creating more enriching and sustainable experiences.
Inclusivity in tourism is beneficial for several reasons:
– Social equality: Inclusive tourism creates a more equitable society, by removing barriers and discrimination.
– Economic benefits: Addressing more travelers creates opportunities to expand the customer base and increase revenues.
– Enhanced experiences: By taking the needs of a diversified market into consideration, tourism businesses can create enriched and increasingly personalized experiences for their guests.
– Positive reputation: Inclusivity boosts destinations' reputation with travelers.
– Legal and ethical compliance: Inclusivity is an increasingly important aspect to consider to meet local legal requirements and ethical standards.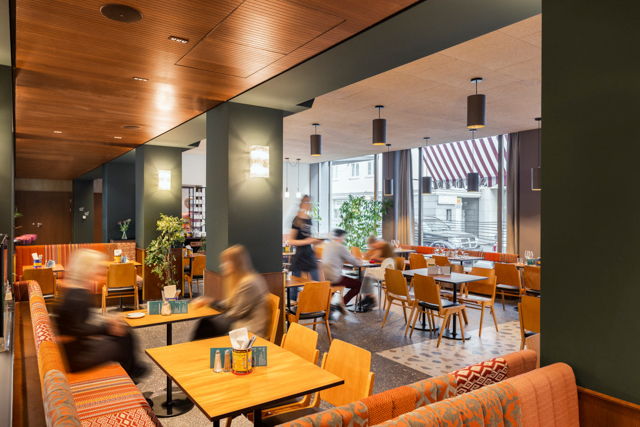 Leveraging data
Data can play a crucial role in promoting inclusivity in tourism. It provides insights and informs decision-making processes. The following ones are among the data-based steps that can be taken:
– Ensuring accessibility: Accessibility refers to the necessary infrastructural modifications and services to allow people with disabilities, young kids, and older people to participate in tourism activities (including transport, accommodation, and attractions). Data can help create accessibility maps, which display the accessibility levels of different locations. Accessibility maps can improve tourism planning and suggest alternative options for people with mobility challenges.
– Promoting cultural sensitivity: Tourism providers can promote cultural sensitivity by acknowledging and supporting the needs of travelers and workers having diverse cultural backgrounds (e.g. through the provision of prayer rooms and religious compliance in food), as well as using it as a source of learning. Data can help tourism businesses have a better understanding of their demographics and use this information to tailor their offerings accordingly. Moreover, it can be useful to increase representation in marketing. Through accessible promotion materials such as multilingual websites and social media, as well as marketing campaigns featuring a wide range of people, destinations, and businesses, can address a wider market base.
– Training, education, and a diversified workforce: Training and education for tourism professionals enhance their awareness of the need for inclusivity and how inclusivity can be achieved. Moreover, increasing representation through a diversified workforce enhances the potential to provide travelers with a welcoming and inclusive environment. Data about travelers and workforce composition can help to evaluate progress in diversity and inclusion, as well as develop targeted initiatives.
– Building collaboration and partnership: Collaboration and partnerships with local communities and organizations focused on inclusivity to make tourism planning and development consider the needs and perspectives of a diverse audience. Data-sharing lays at the basis of successful collaborations to collectively identify gaps and prioritize actions towards more inclusive tourism experiences.
– Assessing inclusivity and identifying barriers: Finally, data analysis can help destinations and tourism businesses to assess their inclusivity performance through feedback and reviews, as well as an analysis of the barriers that prevent certain groups from taking part in tourism experiences, both as travelers and workers.
Magdas HOTEL Vienna – An inspiring example of inclusivity and tourism
magdas HOTEL Vienna

was initiated by Caritas Vienna. It was opened in 2015 as a social business and it is considered to be a unique concept in the hospitality industry. magdas HOTEL Vienna is a prime example of inclusivity in tourism due to its innovative practices and progressive approach to creating a welcoming environment for a diverse range of workers and travelers. It displays inclusivity in tourism through its commitment to social integration, diversity in staff and guests, sustainable practices, community engagement, unique guest experience, and recognition. magdas' unique approach includes employing refugees who have fled their countries and have been granted refugee status. The hotel is hosted by a former house for priests built in the Sixties that has been renovated and refurbished using eco-friendly materials and second-hand furniture. During their stay, travelers can interact with the multicultural staff and hear their stories, as well as savor international dishes prepared with locally sourced ingredients at the well-known cafe and restaurant.
Your challenge
So far, magdas HOTEL Vienna is an isolated reality with the potential to replicate its model and expand to other European cities. For this challenge, we ask:
How might we harness the power of tourism and data to facilitate meaningful interactions for a more inclusive society?
Taking magdas HOTEL Vienna as an inspiration, we are looking for solutions that leverage the power of tourism and data to facilitate meaningful interactions for a more inclusive society. The solution should prioritize the needs and perspectives of local communities and aim to promote cross-cultural understanding and social cohesion. A data-based approach is required.
The solution should be designed to address one or more of the following challenges:
– If magdas HOTEL Vienna were to expand abroad, where could it expand? Which European cities would benefit the most from the magdas concept now? What changes to the model would be necessary to target new markets and comply with diverse legal frameworks (e.g. employment laws)?
– Taking magdas HOTEL Vienna as a starting point, how could the concept evolve to enhance benefits to travelers and workers? What other services and activities could magdas' team offer?
–  If you were to design an Artificial Intelligence based digital toolkit to support tourism businesses in creating more inclusive solutions, what would this toolkit look like? What data sources would you include and what data-based recommendations would you develop?
The solution should incorporate data-driven insights to ensure that it is evidence-based, effective, and responsive to the needs of local communities. Strive to make your solution scalable and adaptable to different contexts and communities.
Collaboration incentive
Magdas HOTEL Vienna invites the best team to their famous brunch to discuss possible collaboration opportunities. If you need to travel to Vienna, Magdas HOTEL Vienna will accommodate you.