How might we reduce the environmental footprint of batteries used in emergency lighting?
About Tridonic
Tridonic is a world-leading supplier of lighting technology, supporting its customers with intelligent hardware and software and offering the highest level of quality, reliability, and energy savings. As a global driver of innovation in lighting-based network technology, Tridonic develops scalable, future-oriented solutions that enable new business models for lighting manufacturers, building managers, systems integrators, planners, and many other types of customers.
Our goal is to develop innovative technological solutions that convert lighting systems into intelligent networks and thereby enable associated services. Its profound, technical industry expertise makes Tridonic an ideal partner for established brands and newcomers to the market.
Tridonic is the technology company of the Zumtobel Group and is headquartered in Dornbirn, Austria. In the 2020/21 tax year, Tridonic generated sales of €302.8 million. 1,808 highly skilled employees and a worldwide sales presence in over 70 countries reflect the company's commitment to developing and deploying new, smart, and connected lighting systems.
Responsible conduct is the shared mission of the Zumtobel Group and Tridonic. As a global player in the lighting market, we see it as our duty to integrate social, economic, and ecological considerations into all areas of our business activities and internal operations.
The problem to solve

When the light goes off, the reaction of people are very different: from confusion over sudden stopping midst movement to panic. To ensure safety in this situation, emergency lighting is mandatory in almost all publicly accessible buildings. It gives enough light to allow people to leave the building without outbreaks of panic or running into dead ends.  Each emergency luminaires contains a battery that allows it to run for a defined period of time – normally 3h. This time is needed to ensure that all people – including elderly or physically disabled  – can leave the building.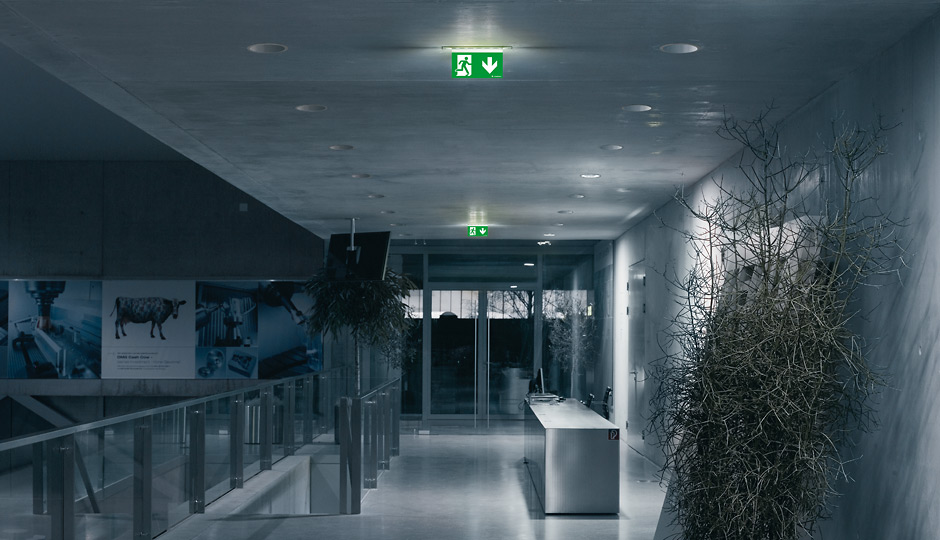 A well-known issue of batteries is that they lose capacity over time. We know it from phones which last for two days when new and need to be recharged daily once they are older. The battery needs replacement (or, more likely: a new phone is bought). The same is true for batteries used in emergency luminaires. By law, batteries used in emergency luminaires must last min. 4 years. After this time period they no longer have the required capacity and need to be exchanged. Old batteries are being disposed of and end up as waste. These batteries typically still have 65% of their capacity left.
Tridonic is one of the largest suppliers of emergency batteries (~750.000 batteries sold BY 2022). As one of the largest suppliers of components and batteries for emergency luminaires, Tridonic is working to reduce the economic footprint over the lifetime of our products. Our new batteries offer a lifetime of up to 8 years – effectively doubling the exchange interval. At the same time, the weight of new batteries is reduced by ~55% meaning less raw material is needed and less waste is created. These new batteries already make up a significant portion of batteries supplied by Tridonic. But at the end of life, the batteries are still being disposed of.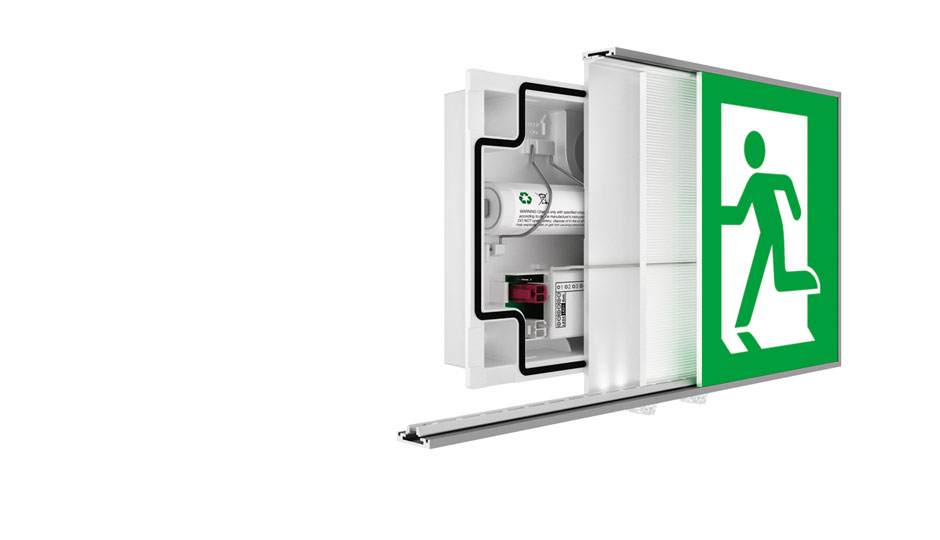 Our challenge

How might we reduce the environmental footprint of batteries used in emergency lighting?
Your ideas

While the battery's capacity is reduced, they are still in a very good condition and could be further used in other applications. As you imagine better solutions, keep the following constraints in mind:
– The solution must improve the environmental footprint of the battery. How this is achieved is completely undefined and we are open-minded for new ideas.
– An additional challenge for us is that we are mainly a supplier of components. We do not necessarily have direct access to the end-user.
– It is not the primary focus to earn money, but the solution should be self-sustaining.
Some additional questions as food for thought:
– Which step in the life of a battery is responsible for the major part of its footprint?
– How do other industries handle "old" batteries?
– Which point in the lifecycle can be accessed by Tridonic?
– Which incentives would motivate YOU to go for the proposed solution?
– Who are the partners we could work with?
– What is the timescale you expect for the implementation of your idea?
– What are the steps needed to come to achieve the goal?
– Are there ways to get rid of the problem by eliminating the battery entirely?
We expect you to bring a fresh outside perspective. We hope we can gather one outcome where we can follow up. Let's make batteries more sustainable together!

Collaboration incentive
– Winner group gets an invite to our new light forum
– Optional and if possible, we can offer a paid internship (details to be discussed)