How might we transform our service centers from cost centers to profit-centers?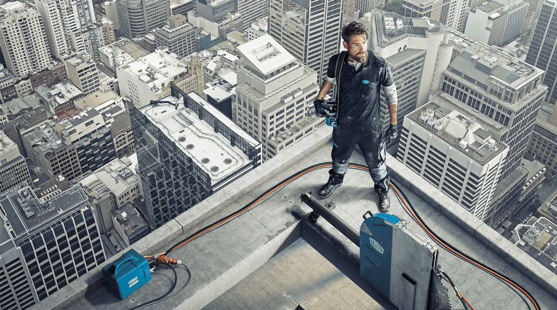 Our Company
TYROLIT is one of the world's leading manufacturers of grinding, cutting, drilling and dressing tools as well as machines for the construction industry. The family-owned company founded in 1919 is a member of the Swarovski Group and based in Schwaz, Austria. We currently employ over 4,300 employees at 26 production locations in 11 countries and on 5 continents. With a turnover of 680m€ in 2018, TYROLIT is represented in 29 countries through its own sales companies and has a network of distributors in another 65 countries. In the Division Construction, TYROLIT is one of the world leading system suppliers (that is machines, tools and application engineering) for controlled demolitions of concrete & steel structures. The product offering contains an extensive standard product range for all market relevant applications (these are: drilling systems, wall saw system, wire saw systems, floor saw system and surface treatment systems). In addition, TYROLIT Construction offers customized solutions to complex projects, as for example decommissioning of nuclear power plants or offshore oil platforms.
Situation
One of the key criteria to be successful as a supplier to the customers is to provide excellent availability of products (product range & speed of delivery) and reliability (the product is exactly performing as specified, with no unplanned down-time). To fulfill these essential criteria, the two main levers are: Excellence in Supply Chain Management & Excellence in (after-sales) service. (After-sales) Service at TYROLIT is provided by at least one "Service Center" in each country. These centers are equipped to service all of our machines & tools within a timeframe expected by our customers and are run by qualified personnel. Service includes (a) planned service (standard maintenance as specified per machine), (b) unplanned service (e.g. machine breakage, malfunction, …) and (c) customer ordered tool service (repair, dressing, …).
Complication
Service Centers are currently a significant cost driver in our business. Even though part of the services are invoiced to the customer, a significant part of the service needs to be provided free of charge (e.g. warranty claims, standard services as part of a flat-rate service contract, etc…). Workload at each Service Center fluctuates and is difficult to forecast – while we need to keep the infrastructure and staff available 24/7. Further, according to market/customer demands, the need to increase our service and thus also increase the number of Service Centers is inevitable in order to stay competitive in the market. Therefore, we're seeking alternative ways to deliver and expand our service offering to our customers, while transforming our Service Centers from the current stage of pure cost-centers to profit-centers.
Challenge
Your challenge is to bring up a business concept, that (a) meets the demands of our market & customers (fast, reliable service, close to the customer), and (b) is by itself a profitable business by seeking ways to alternatively use the service center structure or by redefining radically the way we provide service to our customers.
Collaboration Incentive
We offer two paid internships as well as TYROLIT life products.