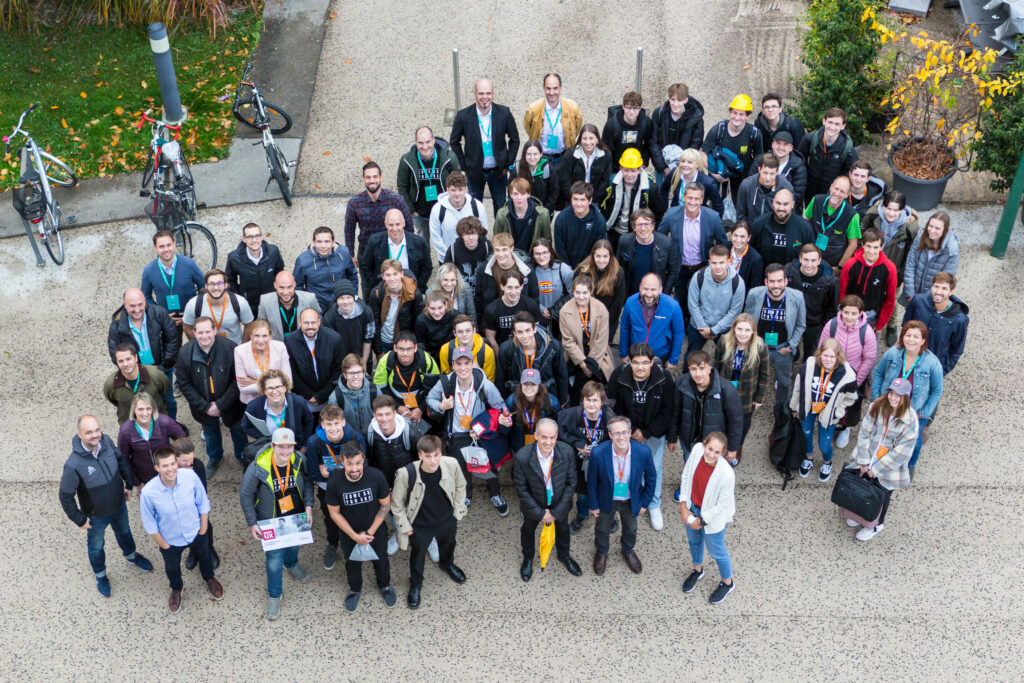 InnoDays Fall 2021 – Recap
With the help of mentors from diverse domains, our participants improved their initial concept ideas to provide a compelling final solution to the challenges. A jury formed by company partners and experts evaluated the ideas based on four criteria: innovativeness, presentation, challenge fit, feasibility, and continuation. When it came to Liebherr's task – to make crane operation more intuitive and efficient – two projects shared first place. A team designed a novel control mechanism for a crane that focuses on controlling the load. The second team developed a solution that uses augmented reality glasses to reduce the communication errors of crane drivers. The packaging challenge from Tridonic and Rattpack was looking for more sustainable packaging solutions for LED modules. The jury chose a system for reusable packaging that can be tracked with smart tags as the winner. The modular living concept, which adapts to the living situation, was awarded as the best idea on the subject of life in the future from Rhomberg Bau. In the Smart Lighting category, Tridonic wanted to increase the benefits of smart lighting. The company representatives were won over by the concept of using light as an orientation aid for older people.
Congratulations to all the winners and non-winners for realizing such impressive solutions in a short time. We will be on the look for your next steps after the company implementation discussions.