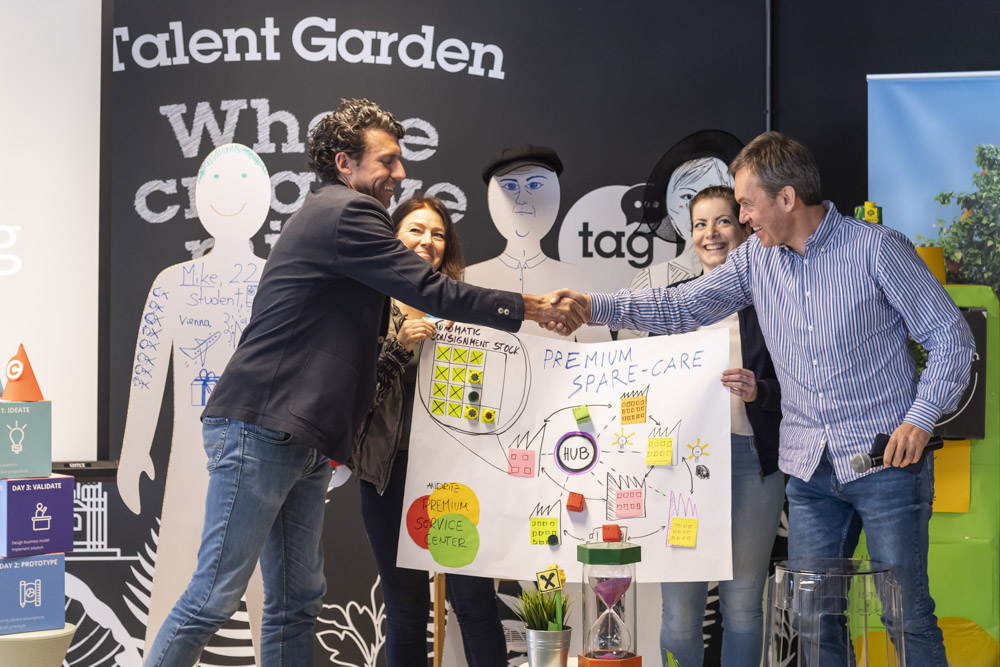 Innovation Days Vienna 2019 Recap

Talent Garden Vienna hosted the Innovation Days Vienna from May 16th to the 18th.  Raiffeisen Bank International, Andritz and Rauch Fruchtsäfte joined as company partners. The event took place during a 48 hours period and included over 50 innovators with mixed backgrounds, ranging from design to business and engineering. The main theme of the event was "Circular Economy", a rising economic paradigm focused on reducing, reusing and recycling. Several experts from the local ecosystem supported the participants as they applied the perspective of circularity to three innovation challenges. Mike Boyle, president of the Circular Economy Club Vienna, moderated the opening session and was a source of great inspiration.
The challenges

Raiffeisen Bank International, Andritz and Rauch Fruchtsäfte provided participants with three exciting challenges. Raiffeisen Bank International challenged the innovators to create new open banking business models that would support a circular economy. The challenge from Andritz involved the design of innovative and sustainable service-based business models for spare and wear parts. Rauch Fruchtsäfte asked how the fruit juice experience of the future might be reimagined from the perspective of circularity.
48 hours of innovative ideas, prototyping and validation

On the first day, participants pitched their ideas and teams were formed. Each team consisted of participants with a design, technical and business background. The ideas ranged widely as the three challengers belong to very different industries. In the morning of the second day, participants left Talent Garden and took to the streets to do customers development interviews. In the afternoon, mentors from high-profile companies and circularity experts provided feedback as the teams started their prototyping efforts. The feedback from mentors was valuable in order to improve the prototypes, and to validate the solutions developed on the final day.
The final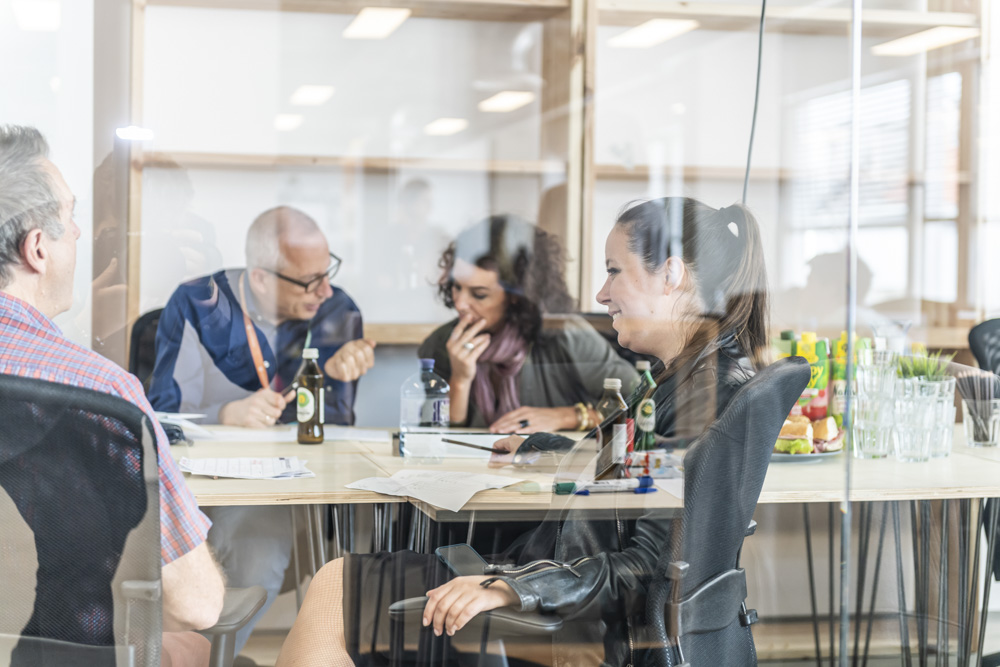 The final solutions were showcased during the prototype expo. Company partners and mentors evaluated each solution and tackled the daunting task of choosing the best ones. One winner per category was announced during the event's closing session. Premium Spare Care won the Andritz category presenting a subscription-based model for spare parts. The Bridge team, which sought to connect banks to certain markets that need funding, was named best in the Raiffeisen Bank category. Finally, Juice It premiered the Rauch Fruchtsäfte category with their idea of offering concentrate fruit juice. Two special mentions were awarded by the Circular Economy Club to Re-seed and subAnd for the "most circular" ideas. Moreover, the East West Center rewarded reJuice with a community voting prize. We thank all the company partners, supporters, mentors and participants for an inspiring event!

Highlights
3 challenges
50+ participants
13 prototypes
3 Supporters
20+ mentors
Photo download // Thanks to Sebastian Kreuzberger for great pics!